International Emergency Response, Medical Relief and Medical Missions
Emergencies happen when least expected. Earthquakes, major weather events and other unexpected catastrophes can cause widespread devastation to communities and sometimes entire countries. When these events hit, international first responders jump in to action.
When they do, you can be there for them. With TravelCare, you'll provide them with the recommendations and services to ensure they are protected so they can protect others. With real time, alerts and advice, they can be prepared for what they'll experience on the ground once they arrive.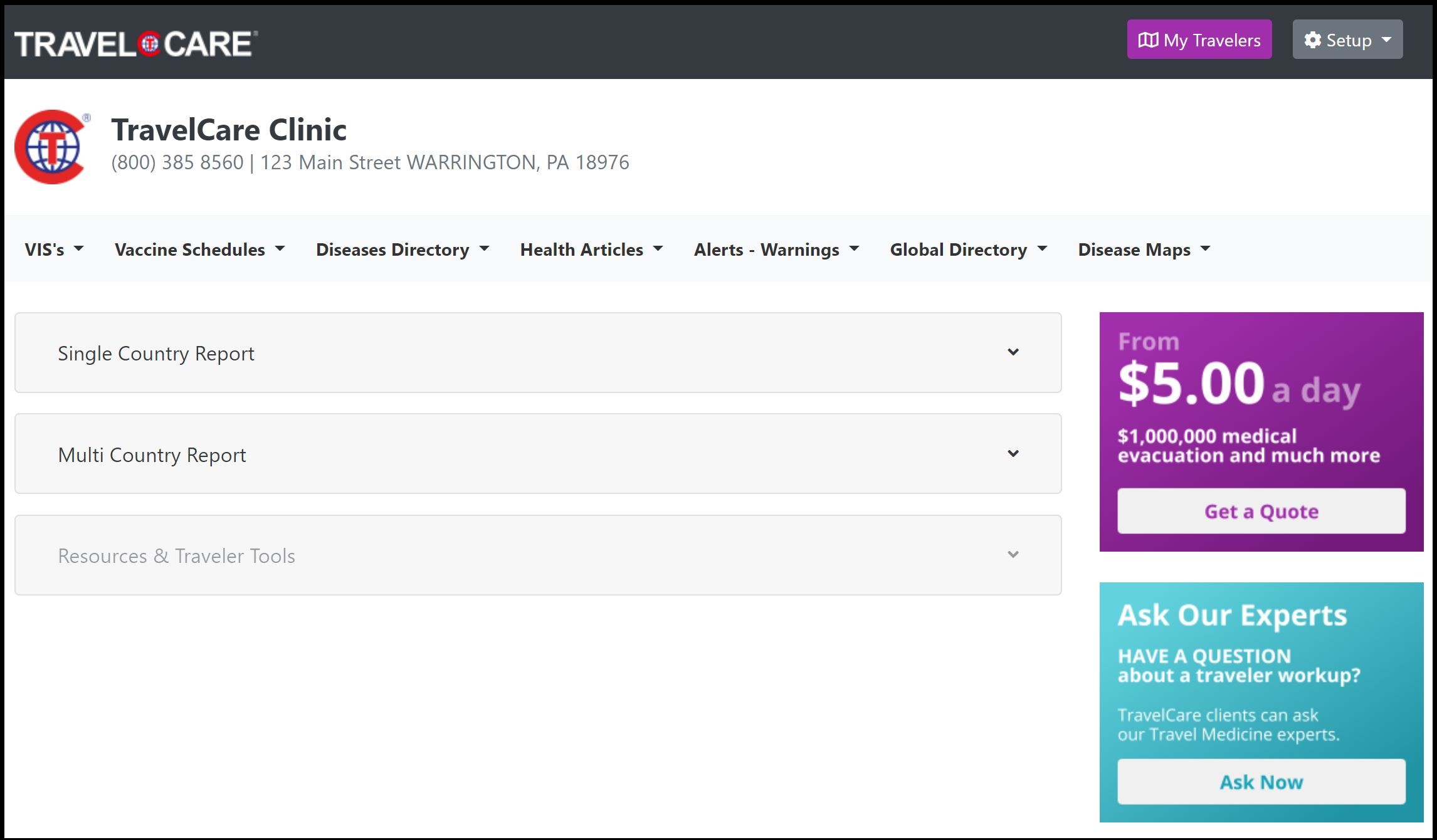 What's included in the Travel Medicine Platform?
  Our web-based software allows for users to login from any device and generate on demand medical travel reports for any destination worldwide. Our reports include comprehensive medical recommendations, safety and security information for over 230 destinations. We offer single and multi-country itinerary  reports and each report can be customized to your needs. 
Daily Updated Medical, Safety and Security Reports
Single country and multi-country itineraries
Coverage of over 230 destinations
Complete Endemic Disease, Illness, Treatment and Prevention Resources
Expert Recommendations on Routine and Travel Vaccinations, Prescriptions, OTC
Country Guides
2nd Opinion Service