The Easiest Way to Mitigate the Risks of International Student Travel
TravelCare® travel medicine software is used by some of the most renowned universities, colleges and schools every day to fulfill their duty of care and help reduce legal exposure and negative impacts to their reputation. Student health center staff can quickly and easily mitigate international travel risk for their faculty and students by following TravelCare's recommendations to stay safe and healthy. No student should study abroad without a visit to their student health facility and a pre-trip consultation powered by TravelCare.
Travel Decision Support Software To Protect Every Student
TravelCare® is so easy to use and affordable, there's room in every budget to ensure no faculty or student ever travels internationally unprepared. 
TravelCare is used by leading Student Health Centers and Universities to protect their faculty and students. Every student and their parents or guardians deserve to know their child is well informed and protected ahead of their international trip.  So TravelCare makes sure our health and safety data is delivered in a user-friendly format which is easily read and understood by both the clinician and student.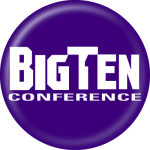 What makes TravelCare the choice of Student Health Clinics, Universities and Colleges? - TravelCare's travel health and safety decision support software is "User Friendly" and designed for the use by medical professionals and their student travelers. All country reports are formatted and optimized for desktop, laptop, and mobile. Also, critically, we ensure that the report can be used while traveling too, so TravelCare's content is useful during the trip as well as before departure.
Duty of Care - More universities are increasingly aware of their duty of care to all student and faculty travelers. TravelCare is used as a tool to adhere to safe travel practices and to promote student welfare when traveling abroad.
World Class Data - Our expert medical content is comprised of daily and monthly updates from an international network of medical professionals and in-country medical specialists. Our content, along with information from the CDC and the World Health Organization is verified, validated, and synthesized before being updated into the TravelCare database.   Content is updated daily.
Daily Updates - TravelCare tracks over 200 countries and destinations for medical, safety, political risk, and cultural information like visa requirements, embassies, hospitals, currency converters and more.  TravelCare ensures your students are receiving the most comprehensive medical and country specific information available.
Flexibility - Our medical reports include single country travel reports - comprehensive medical, safety, security, location specific data which can be customized to show what you are interested in. You can select everything or just the components y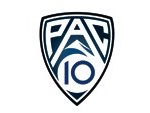 ou want to see. We also offer multi-country travel reports which can be customized and provide medical recommendations and reports for as many countries as your student intends to visit.
The Only Source you will ever need - TravelCare offers extensive resource guides for medical professionals. There is no need to search multiple websites for data, reports, research etc. Our resource section provide either links to PDF's or links to specific medical research including: scheduled boosters, vaccination information, security alerts, disease and prevention, travel health articles, world disease maps, travelers tools, links to all major reference sites and more... See the demo.
What is included in a TravelCare subscription?
Daily Updated Medical Reports
University Branded reports
Premier Medical Content and Updates
Single country reports and multi-country itinerary reports
Coverage of over 200 World Wide Destination
Daily Security Alerts
Daily Safety Updates
2nd Opinion - Q & A with TravelCare Medical Team
Country Guides